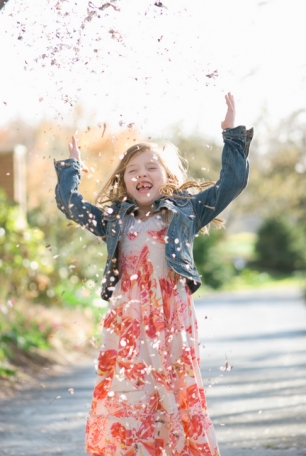 How much does a portrait session cost?
The session fee for most sessions is $250 for up to 5 people. Sessions generally last 1-2 hours and result in at least 40 artistically edited, color and black and white images, and your own password protected online viewing gallery. Life | Portrait sessions can take place outdoors and/or in a light filled area of your home. Additional family members can be added for $25 each.
What is a session like?
Expect our session to be enjoyable and relaxed.  I usually take a mixture of candid and posed photographs in each session. I will likely place you in a pretty patch of light and give a little direction for some composed shots, then step back while you interact with each other to capture your emotion and connections. Kids should be rested, well fed, and allowed to explore their environment. Nothing is forced. Just be together as a family, love each other, and be yourselves. 
Do you sell digital files? How much do prints/packages cost?
Yes! When booking a session clients agree to purchase one of three packages. Print packages start at $400. Digital packages begin at $600 and include all full resolution and web sized files, a complete set of 3×5 (or 5×7) proof prints, and an assortment of larger lustre prints. After a package has been purchased, additional a la carte prints may be purchased separately, with prices starting at $25 for a 5×7. Your images are printed at the highest quality professional photo lab (that does not cater to the public). 16×20 and larger prints are mounted on rigid 2mm styrene, lustre coated for protection, and ready for framing.
Do you shoot film?
I have all kinds of film cameras (from a Polaroid SX-70, a Contax 645, a 4×5 sheet film camera, and everything in between), and I do shoot film, but not currently for clients.
For further information, please contact me directly using the "inquire" link above.